How to Create Business New Year's Resolutions
Jun 27, 2019
Blog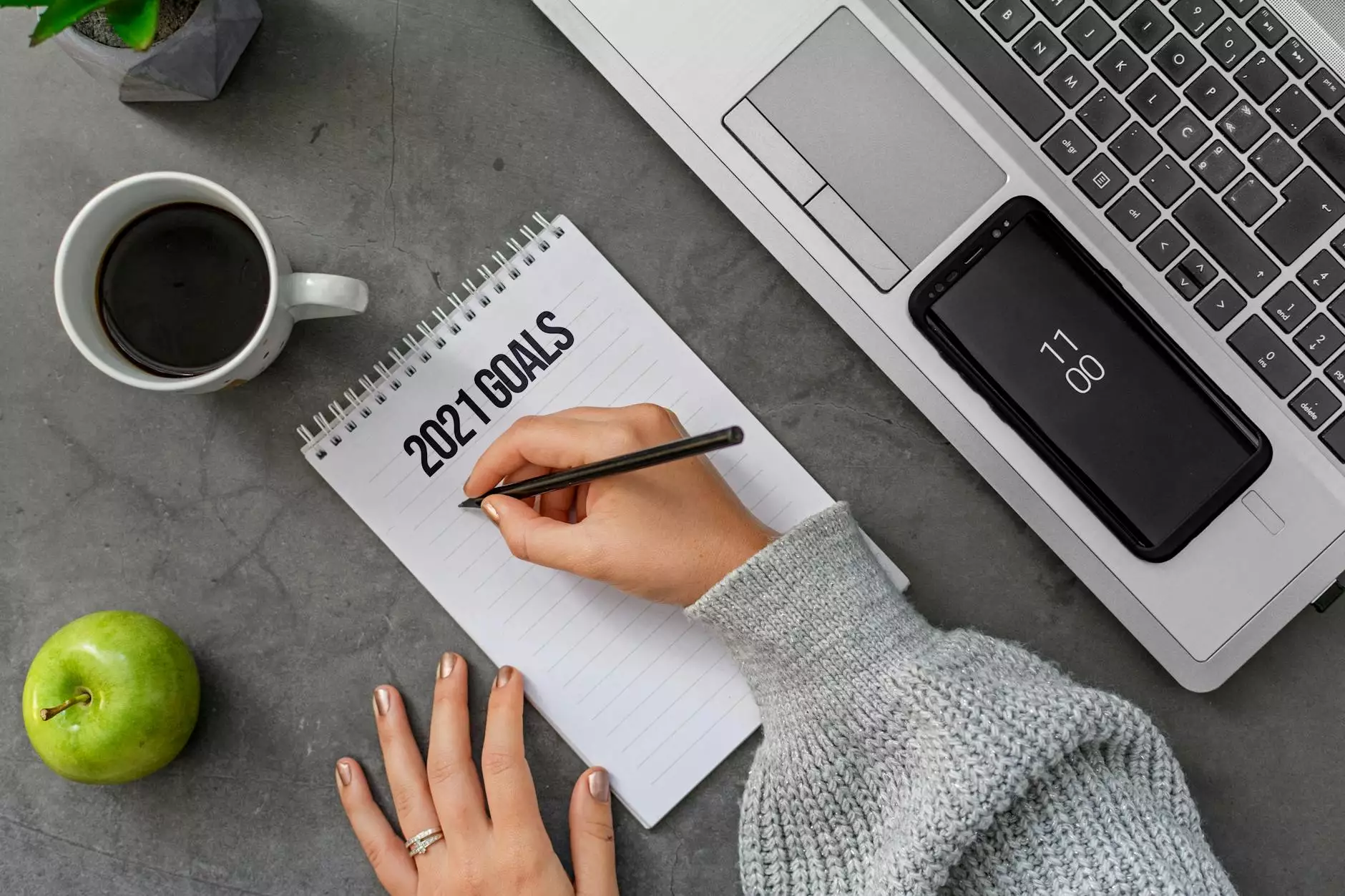 Welcome to OptWizard SEO's guide on how to create impactful New Year's resolutions for your business. As a leading provider of SEO services in the Business and Consumer Services industry, we understand the importance of setting actionable goals that can help your business grow and thrive in the coming year.
The Importance of Business New Year's Resolutions
New Year's resolutions are not just for individuals. They can also be incredibly effective for businesses, as they provide a framework for setting goals and driving growth. Just like personal resolutions, business resolutions allow you to reflect on the successes and challenges of the past year, and set a clear path forward for the future.
At OptWizard SEO, we believe that creating strategic and well-defined resolutions can significantly impact the success of your business. By setting specific, measurable, achievable, relevant, and time-bound (SMART) goals, you can focus your efforts and resources on what truly matters.
Identifying Areas for Improvement
Before setting your business resolutions, it's crucial to identify the areas that require improvement. Take a critical look at your business operations, marketing strategies, customer satisfaction, and financial performance. Determine the key pain points and opportunities for growth.
Consider conducting a comprehensive business analysis to gather data and insights about your market position, customer behavior, and competitive landscape. This research will enable you to make informed decisions and set resolutions that align with your business objectives.
Setting Specific and Measurable Goals
One of the key components of effective business resolutions is setting goals that are specific and measurable. Vague objectives make it difficult to track progress and determine success. Instead, focus on setting concrete goals that can be quantified.
For example, rather than stating, "Improve online presence," a more effective resolution would be, "Increase organic website traffic by 30% through SEO optimization and content marketing efforts by the end of the year." This specific goal allows you to measure progress, make adjustments, and celebrate achievements along the way.
Aligning Resolutions with Business Strategy
Every business resolution should be aligned with your overall business strategy. Consider how each resolution contributes to your long-term vision and objectives. This alignment ensures that your resolutions are not mere wishful thinking but rather actionable steps towards your desired outcomes.
Collaborate with key stakeholders, such as your marketing team, sales department, or external SEO service provider like OptWizard SEO, to align your resolutions with the broader business strategy. By fostering a collective understanding and commitment, you can maximize the effectiveness of your resolutions.
Creating an Action Plan
To turn your resolutions into reality, it's crucial to create a detailed action plan. Break down each resolution into smaller, manageable tasks or milestones. Assign responsibilities, allocate resources, and set realistic deadlines for each action item.
Invest in the right tools and technologies that can support your action plan. For example, if your resolution is to enhance your online presence, consider implementing an SEO analytics tool to monitor your website's performance, identify areas for improvement, and track the impact of your optimization efforts.
Regular Review and Progress Tracking
Creating business resolutions is not a one-time activity. It requires ongoing review and progress tracking. Schedule regular check-ins to assess the progress of each resolution and make necessary adjustments along the way.
Utilize key performance indicators (KPIs) to measure the success of your resolutions. Set realistic targets for each KPI and monitor them consistently. This data-driven approach allows you to stay on track, identify any red flags early on, and iterate your strategies if needed.
Celebrating Achievements and Learning from Setbacks
As you make progress towards your resolutions, don't forget to celebrate your achievements. Recognize the milestones you've reached and the impact they have had on your business. Celebrating small wins motivates your team and reinforces the importance of setting resolutions.
However, setbacks are inevitable in any business journey. If you encounter challenges or fail to meet certain milestones, don't get discouraged. Use setbacks as learning opportunities and reassess your strategies. Learn from your mistakes, make the necessary adjustments, and keep pushing forward towards your resolutions.
Conclusion
In conclusion, creating impactful business New Year's resolutions is crucial for driving growth and success in the coming year. By following the strategies outlined in this guide, and with the support of a reputable SEO services provider like OptWizard SEO, you can set well-defined goals, align them with your business strategy, and take actionable steps towards their achievement.
Remember, setting resolutions alone is not enough. Regular review, progress tracking, and effective execution are key to turning your resolutions into tangible results. Embrace the opportunity to improve and grow your business, and make the upcoming year your most successful one yet.