3 Types of Social Media Influencers Infographic
Nov 18, 2019
Blog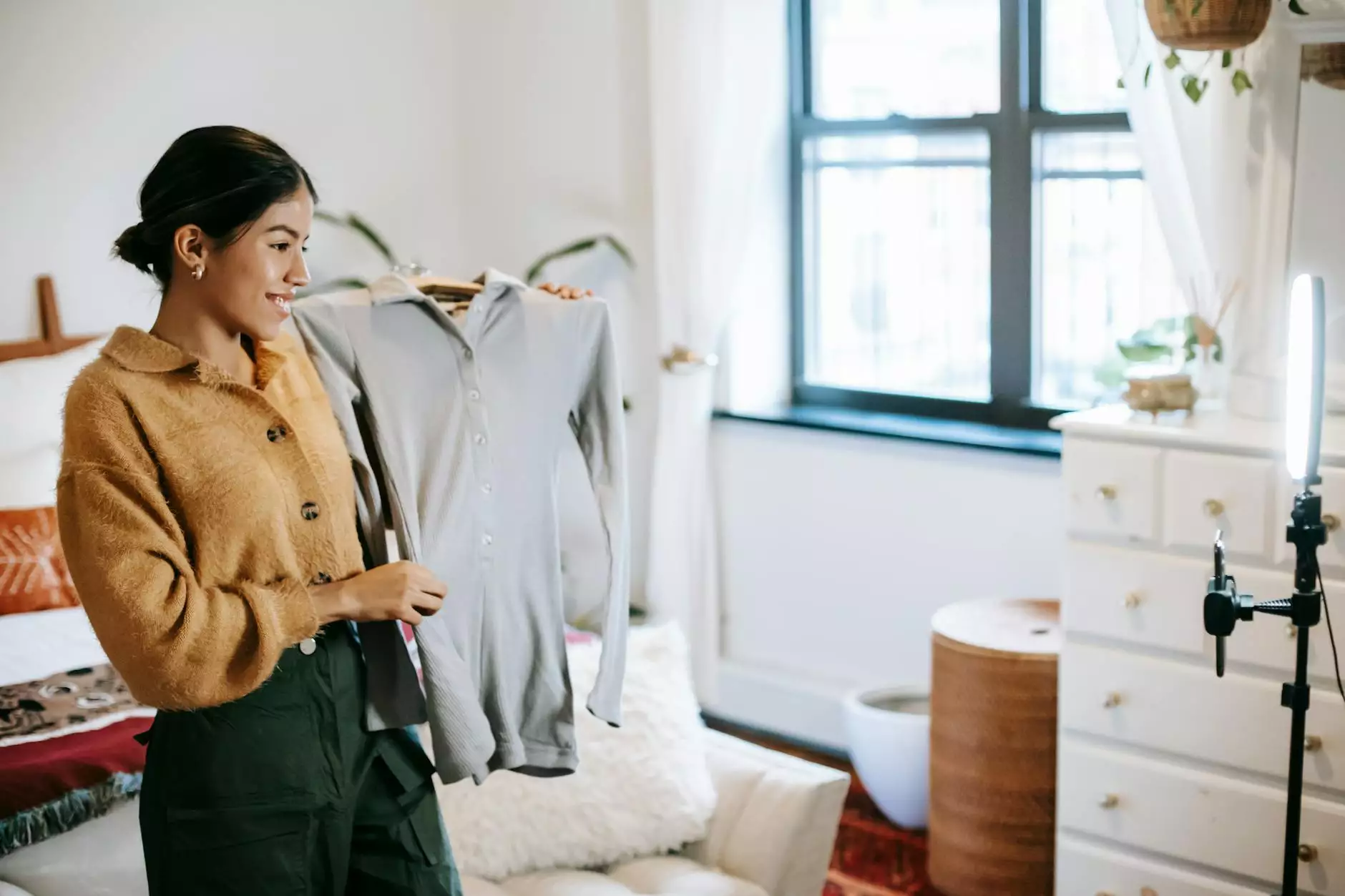 The Power of Social Media Influencers
Social media has revolutionized the way businesses reach their target audience. One key method that has emerged is through leveraging social media influencers. These influencers have substantial followings, and their recommendations and endorsements can have a significant impact on brand recognition and sales.
Why Are Social Media Influencers Important?
In a highly competitive online landscape, standing out from the crowd is crucial. Social media influencers offer a unique way to get your brand noticed. Their authentic and genuine content resonates with their followers, creating trust and loyalty towards their recommendations. By partnering with influencers, businesses can tap into their existing fan base and reach a wider audience than traditional marketing strategies alone.
The Three Types of Social Media Influencers
1. Celebrities
Celebrities are the most well-known type of social media influencers. With their large following and strong online presence, they have the power to amplify your brand's message to millions of people. Collaborating with celebrities can provide instant credibility and exposure to your brand, but it can also come at a high cost.
2. Industry Experts
Industry experts are individuals who have established themselves as authorities in a specific field. They are well-respected and possess deep knowledge and expertise. Partnering with them can help position your brand as a trusted source of information within your industry. By leveraging their expertise, you can gain credibility and attract a highly targeted audience.
3. Micro-Influencers
Micro-influencers are individuals who have a smaller following compared to celebrities but possess a highly engaged and niche audience. They may focus on specific topics or industries, making them ideal for targeted marketing campaigns. Their authenticity and personal connections with their followers create an environment of trust, making their recommendations highly impactful.
Choosing the Right Social Media Influencers for Your Business
When selecting social media influencers to collaborate with, consider the following factors:
Relevance: Choose influencers whose content aligns with your brand and target audience.
Engagement: Look for influencers with high engagement rates and active followers.
Authenticity: Ensure the influencers you partner with are genuine and authentic in their endorsements.
Budget: Set a budget that aligns with your goals and objectives, considering both the reach and cost associated with each influencer type.
Drawing Insights from the Infographic
Our detailed infographic on the 3 types of social media influencers provides valuable insights into how these influencers can impact your business. It highlights the key characteristics, benefits, and considerations for each influencer type. By understanding the nuances of each type, you can make informed decisions on which influencers to collaborate with.
Conclusion
Social media influencers have become powerful brand ambassadors in today's digital age. By partnering with the right influencers, businesses can tap into their reach, credibility, and authenticity to amplify their brand message. Understanding the different types of influencers and their unique benefits will help you make strategic decisions to maximize the impact of your influencer marketing efforts.
© 2021 OptWizard SEO | Business and Consumer Services - SEO services