National Cybersecurity Awareness Month 2017 - Stay Safe
May 24, 2021
Blog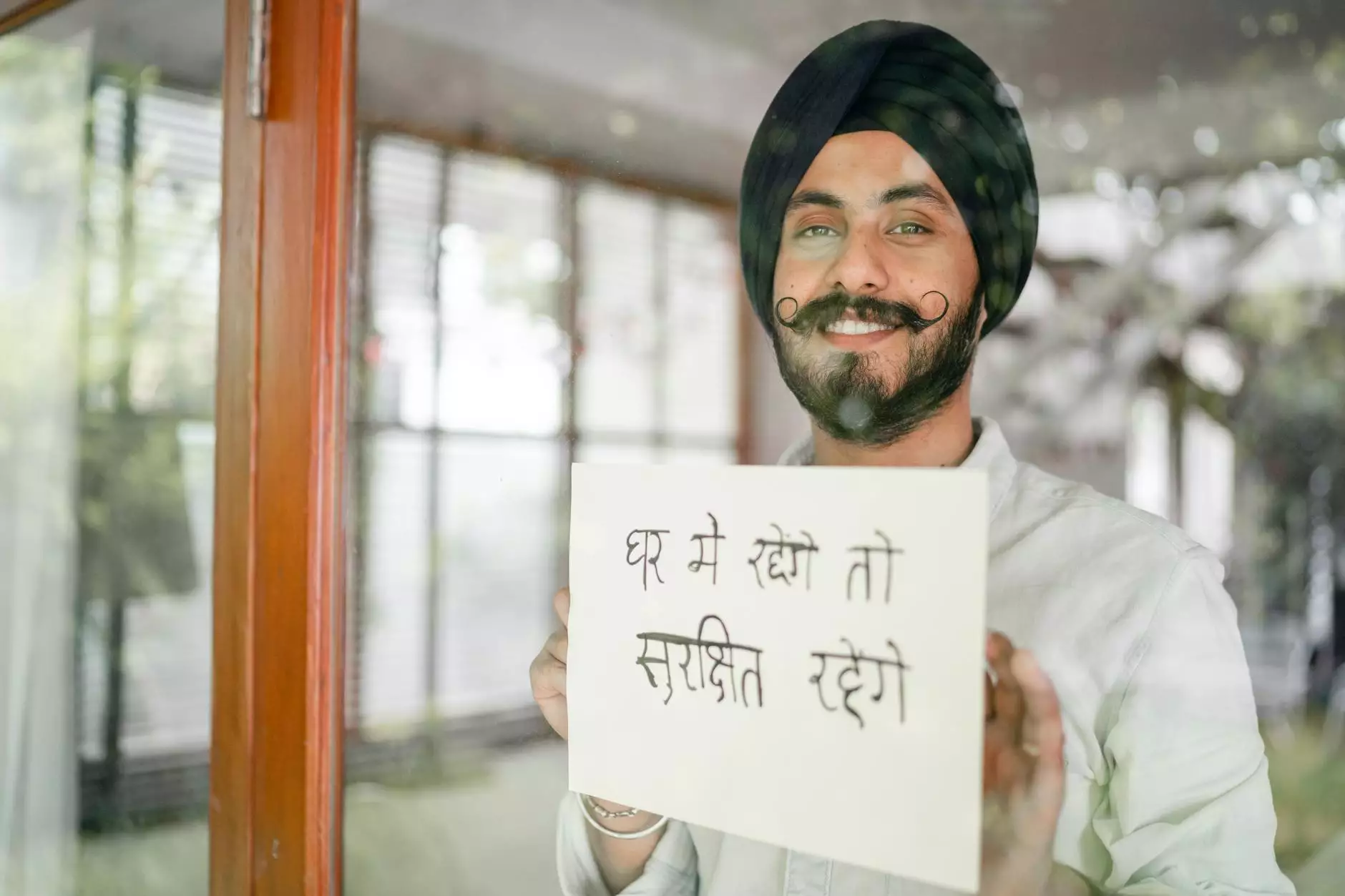 Protecting Your Business and Personal Information from Cyber Threats
Introduction
Welcome to National Cybersecurity Awareness Month 2017 at OptWizard SEO! As a leader in the Business and Consumer Services industry, specializing in SEO services, we understand the importance of staying safe and secure online. In this comprehensive guide, we will provide you with valuable information and insights on how you can protect your business and personal information from cyber threats.
The Growing Threat of Cybercrime
In today's digital age, cybercrime has become an ever-increasing threat to businesses and individuals alike. Cybercriminals are constantly evolving their tactics and techniques, making it essential for everyone to be aware of potential risks and take proactive steps to mitigate them.
Understanding Cyber Threats
There are various types of cyber threats that can compromise your information security. These include:
Phishing Attacks: Phishing attacks involve tricking individuals into revealing sensitive information such as passwords or credit card details through fraudulent emails or websites.
Malware: Malware refers to any software designed to harm or exploit computer systems. This can include viruses, worms, ransomware, and spyware.
Social Engineering: Social engineering is a technique used by cybercriminals to manipulate individuals into divulging confidential information or performing actions that may compromise security.
Brute Force Attacks: Brute force attacks involve systematically guessing passwords or encryption keys until the correct one is found.
Protecting Your Business
As a business, safeguarding your sensitive data and ensuring the continuity of your operations is crucial. Here are some key measures you can take:
1. Implement Strong Password Policies
Require employees to use complex and unique passwords, and enforce regular password changes. Consider implementing multi-factor authentication for added security.
2. Keep Software Up to Date
Regularly update your operating systems, antivirus software, and other applications to patch vulnerabilities and protect against emerging threats.
3. Educate and Train Employees
Organize cybersecurity awareness training for your employees to ensure they understand common threats and best practices for avoiding them. Encourage reporting of suspicious activities.
4. Regularly Backup Data
Perform regular backups of critical business data and store them securely offsite or in the cloud. This ensures that you can quickly restore information in case of a breach or data loss.
5. Implement Robust Network Security
Set up firewalls, intrusion detection systems, and antivirus solutions to detect and prevent unauthorized access to your network. Regularly monitor and test your network for vulnerabilities.
Protecting Your Personal Information
Just as businesses need to protect their data, individuals must also be proactive in safeguarding their personal information. Here are some tips:
1. Secure Your Devices
Enable passcodes or biometric authentication on your devices to prevent unauthorized access. Install security software and keep your operating systems up to date.
2. Beware of Phishing Attempts
Exercise caution when opening emails or clicking on links. Avoid providing personal information to unknown sources, and double-check the legitimacy of websites before entering sensitive data.
3. Use Strong, Unique Passwords
Create strong passwords and use different ones for each online account. Consider using password managers to securely store and manage your passwords.
4. Limit Sharing of Personal Information
Be cautious about sharing personal information on social media platforms and other online channels. Avoid oversharing or disclosing unnecessary details that may be used against you.
5. Regularly Monitor Your Accounts
Keep a close eye on your financial accounts, credit reports, and other sensitive information. Report any suspicious activity immediately to your bank or relevant authorities.
In Conclusion
By following these guidelines, you can significantly enhance your cybersecurity posture and reduce the risk of falling victim to cyber threats. Stay informed, remain vigilant, and invest in the necessary tools and knowledge to protect yourself and your business.
OptWizard SEO – Your Trusted Partner in Cybersecurity
At OptWizard SEO, we understand the importance of cybersecurity and its impact on businesses and individuals. As leaders in the SEO services industry, we not only help our clients achieve top rankings on search engines but also prioritize their online safety. Contact us today to learn more about our comprehensive SEO solutions and how we can assist you in creating a secure online presence.