What to Know Before Filming Your First YouTube Video
Nov 29, 2021
Blog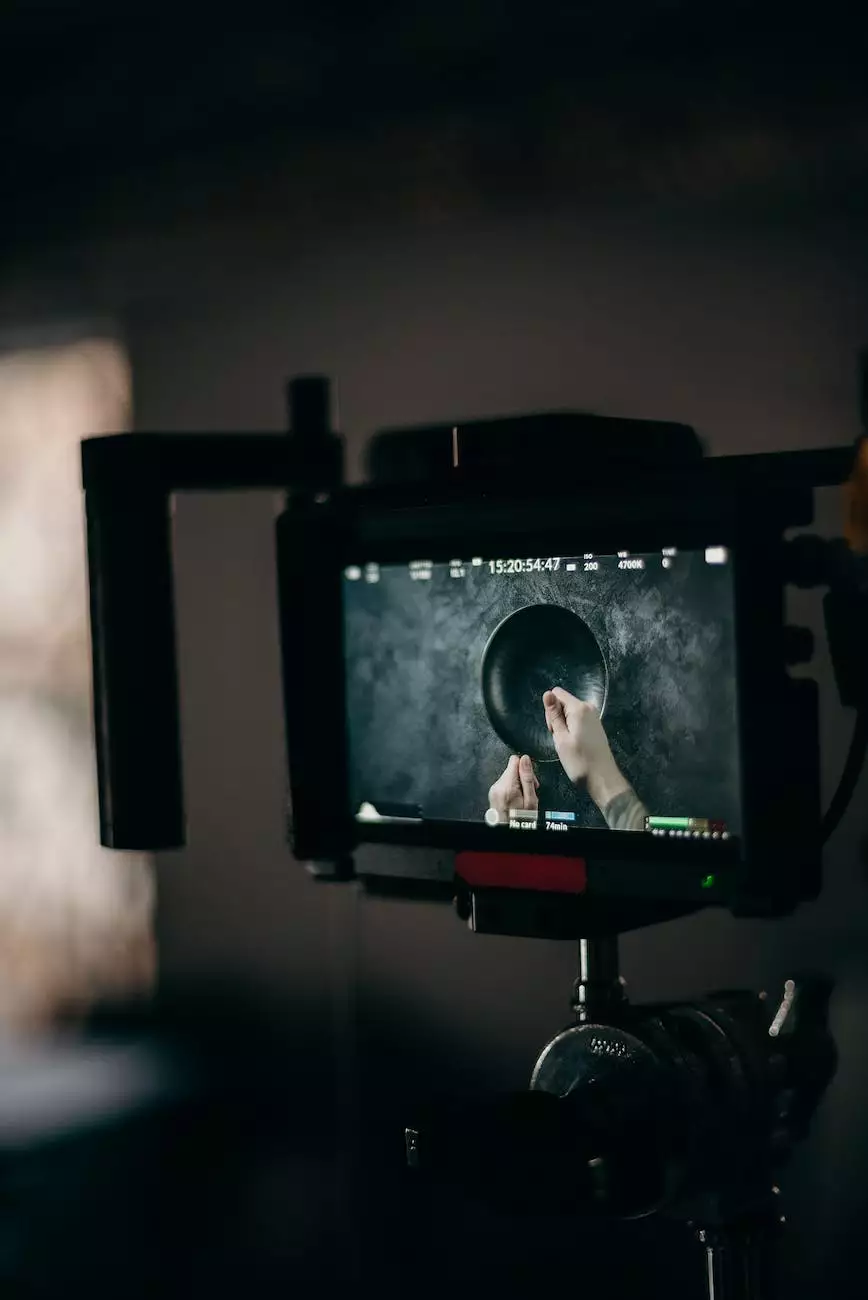 Introduction
Welcome to OptWizard SEO, your go-to resource for all your business and consumer services needs. In this guide, we will walk you through the essential things you should know before filming your first YouTube video. As an expert in SEO services, we understand the importance of creating engaging and high-quality content to attract your target audience.
Choosing the Right Topic
One of the initial and critical steps in creating a successful YouTube video is selecting the right topic. It's essential to choose a topic that's relevant to your business or interests, but also one that has a demand in the market. Conduct thorough keyword research to identify popular topics in your niche, ensuring you target keywords that have a high search volume.
Planning Your Content
Before pressing that record button, it's crucial to plan your content effectively. Start by creating a detailed script or outline to guide you throughout the video. This helps you stay on track, deliver your message clearly, and keep your viewers engaged. Incorporate keyword-rich phrases naturally within your script to optimize your video for search engines.
Creating an Engaging Intro
The first few seconds of your YouTube video are crucial for hooking your viewers. Craft an engaging and attention-grabbing intro that clearly communicates what your video is about. Use clear visuals, catchy music, or a captivating voiceover to capture your audience's interest from the start. Remember to include your target keywords within the intro to boost SEO.
Equipment and Lighting
Investing in the right equipment and lighting is vital to ensure a high-quality video. While you don't need to break the bank, having a decent camera, microphone, and lighting setup can significantly enhance the overall production value. Proper lighting is essential for clear visuals, so consider investing in softboxes or ring lights to ensure your face is well-lit and easily visible.
Optimizing Video SEO
As SEO experts, we understand the importance of optimizing your YouTube videos for search engines. Start by selecting a keyword-rich title that accurately represents your video content. Use relevant tags and include a detailed description using your target keywords strategically. Enhance your video's visibility by adding closed captions or subtitles, and don't forget to add an eye-catching thumbnail.
Engaging with Your Audience
Building a loyal following on YouTube not only relies on creating high-quality videos but also engaging with your audience. Respond to comments, ask for feedback or suggestions, and encourage viewers to subscribe and share your content. Also, consider collaborating with other YouTubers or influencers in your industry to expand your reach and attract new viewers.
Promoting Your Video
Once you've created and optimized your YouTube video, it's time to promote it. Share it across your social media channels, embed it on your website or blog, and consider running targeted ads to reach a wider audience. Leverage your existing network and engage with relevant online communities to increase visibility and encourage more views and engagement.
Tracking and Analytics
Finally, tracking your video's performance through analytics is crucial to understand how it resonates with your audience. YouTube offers powerful analytics tools that provide insights into your video's views, audience demographics, watch time, and engagement. Use these metrics to identify areas for improvement, optimize future videos, and enhance your overall content strategy.
Conclusion
Filming your first YouTube video can be an exciting journey, and by following these essential tips, you can significantly increase your chances of success. Remember to choose the right topic, plan your content, optimize for SEO, engage with your audience, and promote your video effectively. At OptWizard SEO, we are committed to helping businesses like yours drive organic traffic and improve search rankings. Get in touch with us today to explore our comprehensive range of SEO services.