Google My Business
Jan 21, 2023
Services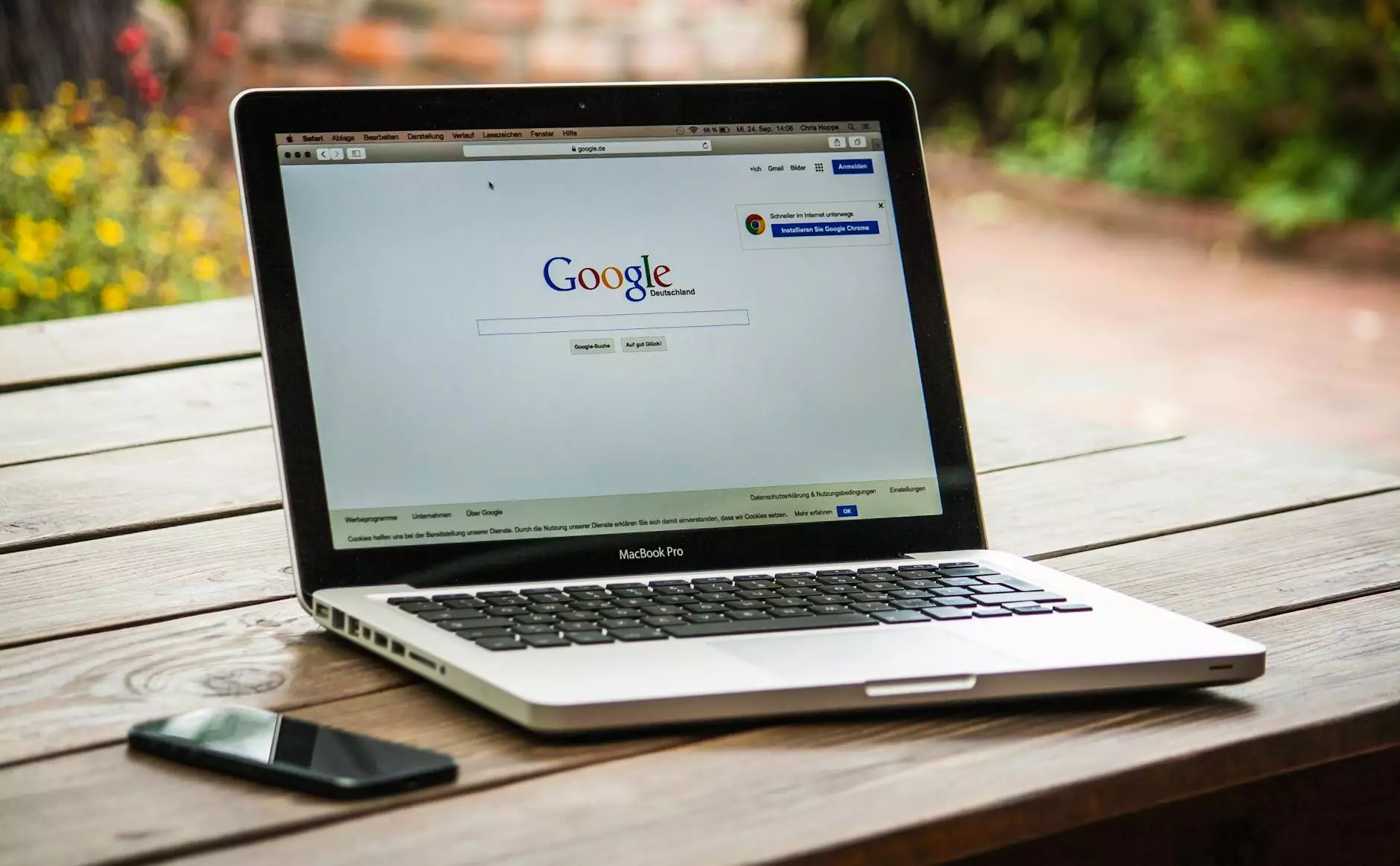 Boost Your Online Visibility with Google My Business
Do you want to increase your business's visibility on Google and attract more potential customers? Look no further than Google My Business - a highly effective tool designed to improve your online presence and enhance local search rankings.
Why Google My Business Matters for Your Success
In today's digital age, having a strong online presence is crucial for any business. When potential customers search for products or services related to your industry on Google, you want your business to appear prominently in the search results.
Google My Business allows you to create and manage your business listing, making it easier for potential customers to find you, learn more about your offerings, and contact you directly. By optimizing your presence on Google My Business, you significantly increase your chances of standing out from the competition and attracting valuable leads.
Maximize Local Search Rankings
One of the biggest advantages of using Google My Business is the ability to improve your rankings on local searches. When users search for businesses or services in their area, Google uses various factors to determine the most relevant results.
By fully optimizing your Google My Business profile, you provide important information to Google, such as your business category, address, phone number, website, and customer reviews. This information helps Google understand your business better and increases the likelihood of displaying your business listing in local search results.
Stay Connected with Customers
Google My Business offers businesses an easy way to interact with customers. By keeping your profile up-to-date, you can share important updates, special offers, and exciting news directly with your audience. This level of engagement helps you build trust and connection with your customer base, resulting in long-term loyalty and recurring business.
Get Valuable Insights and Analytics
In addition to its visibility benefits, Google My Business provides valuable insights and analytics. You can gain insights into customer behavior, see how users are finding your business, and track the performance of your profile. This data empowers you to make informed decisions and optimize your digital marketing strategies to achieve even better results.
Professional SEO Services by OptWizard SEO
At OptWizard SEO, a trusted leader in the Business and Consumer Services industry, we understand the importance of leveraging tools like Google My Business to improve search rankings and enhance your online visibility.
With our team of highly-skilled SEO experts, we offer comprehensive SEO services tailored to your specific business needs. From optimizing your Google My Business profile to implementing advanced SEO techniques, we work tirelessly to help you outrank your competition and drive organic traffic to your website.
Why Choose OptWizard SEO
When it comes to choosing an SEO service provider, OptWizard SEO stands out from the crowd. Here's why:
Proven Track Record: We have a proven track record of helping businesses achieve higher search rankings and grow their online presence.
Expert Team: Our team of skilled SEO professionals stays up-to-date with the latest industry trends and best practices to ensure optimal results for every client.
Tailored Strategies: We understand that every business is unique. That's why we create personalized SEO strategies that align with your specific goals and target audience.
Transparent Reporting: We believe in transparency and provide regular reports to keep you informed about the progress of your SEO campaigns.
Excellent Customer Support: We prioritize customer satisfaction and are always available to address your questions and concerns.
Contact OptWizard SEO Today
Don't let your competitors outrank you on Google. Take advantage of Google My Business and our top-notch SEO services to improve your online visibility and drive growth for your business.
Contact OptWizard SEO today and let our experts guide you towards SEO success. Together, we can elevate your business to new heights in the digital landscape.