Why Reddit Is About To Make Marketers Smile
May 29, 2020
Advertising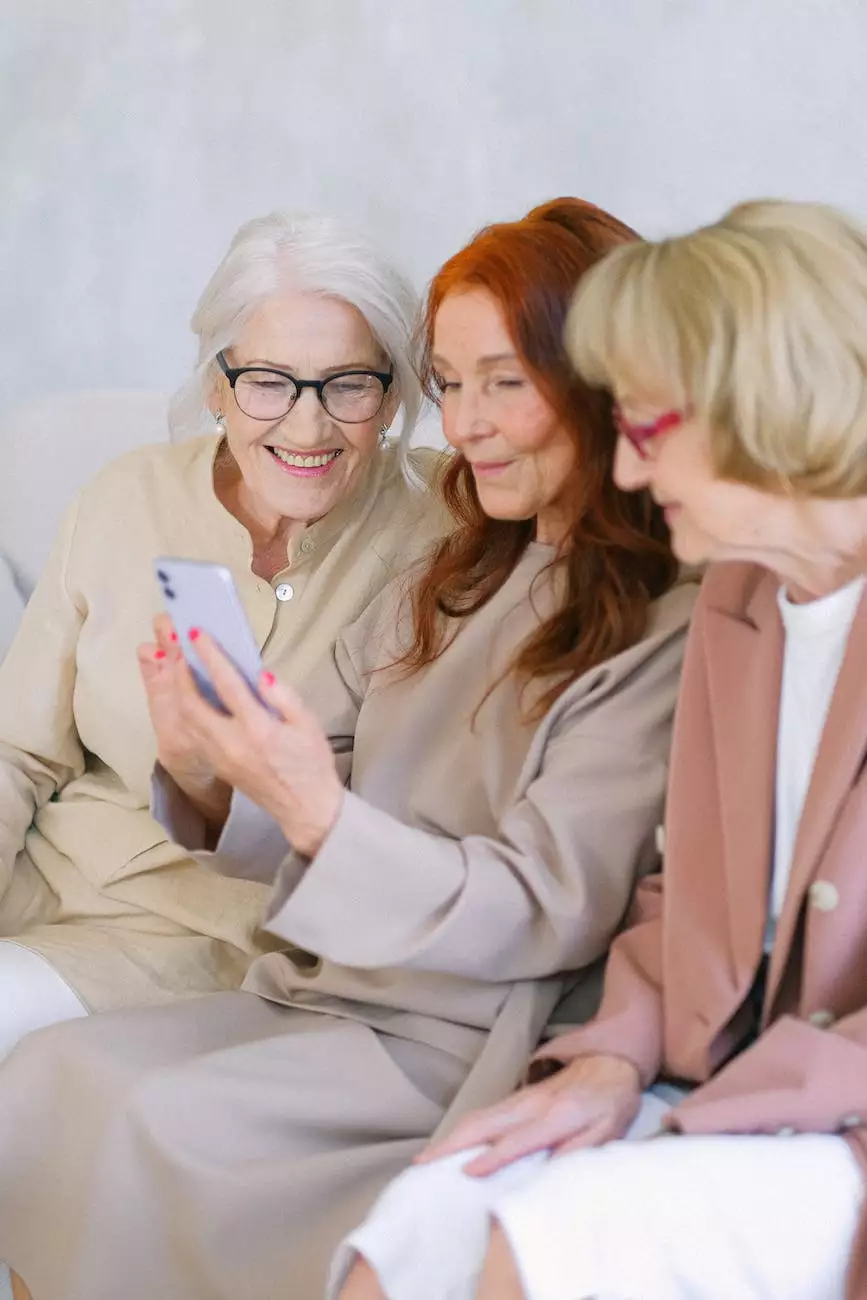 Introduction
As marketers, staying on top of emerging trends and platforms is crucial to reaching our target audience effectively. One platform that has been gaining significant traction and is about to make marketers smile is Reddit. In this article, we will explore the tremendous potential of Reddit for marketers and how OptWizard SEO can help your business harness its power.
The Rise of Reddit
Reddit, often referred to as the front page of the internet, is a social news aggregation, web content rating, and discussion platform. Founded in 2005, Reddit has evolved into a thriving online community with millions of active users. With its diverse user base and a vast range of communities called subreddits, Reddit has become a goldmine for marketers looking to connect with highly engaged audiences.
Unparalleled Targeting Opportunities
One of the most significant advantages of Reddit for marketers is its unparalleled targeting opportunities. With thousands of niche-specific subreddits, you can easily find communities that align with your business offerings. This intricate categorization allows you to tailor your marketing efforts to reach highly targeted audiences who are genuinely interested in your products or services.
Topic-Specific Subreddits
Reddit offers an extensive range of topic-specific subreddits, covering virtually every imaginable field. For example, if your business specializes in SEO services, you can find subreddits dedicated to SEO, digital marketing, and similar topics. By actively participating in these communities, sharing insightful information, and engaging in conversations, you can establish yourself as an industry thought leader and gain valuable exposure for your business.
Location-Based Subreddits
Another unique targeting opportunity provided by Reddit is its location-based subreddits. Whether you're a local business or looking to target specific regions, city-based subreddits enable you to connect with your target audience at a granular level. Engaging with users in these subreddits and offering localized insights or promotions can help establish your brand as a trusted local expert.
Highly Engaged Community
The level of engagement on Reddit is unparalleled, making it an ideal platform for marketers looking to drive meaningful interactions and build brand loyalty. Unlike traditional social media platforms, Reddit users are actively seeking valuable content and participating in discussions related to their interests. By providing quality content that genuinely adds value, you can capture the attention of this highly engaged community.
Creating Engaging Content
When it comes to Reddit, the key to success lies in creating engaging content that resonates with the community. This includes relevant articles, infographics, videos, and other forms of content that spark discussions. OptWizard SEO specializes in crafting highly engaging content tailored specifically for Reddit, helping your brand stand out from the crowd and generate meaningful conversations.
Encouraging User Interactions
Reddit's upvote and downvote system allows users to express their opinions on content. By creating content that resonates with the community and encourages upvotes, you can significantly increase your visibility on the platform. OptWizard SEO can help strategize your content creation process to ensure it aligns with Reddit's community guidelines and best practices, maximizing your chances of reaching the front page and gaining significant exposure.
Maximizing Brand Exposure
Reddit offers a plethora of opportunities to maximize brand exposure, allowing your business to reach a wider audience. By developing a well-defined Reddit marketing strategy with OptWizard SEO, you can harness the platform's potential and grow your brand's visibility in several ways.
AMA (Ask Me Anything) Sessions
One of the most popular features on Reddit is the AMA (Ask Me Anything) sessions. These sessions allow individuals or representatives from organizations to host live Q&A sessions with the Reddit community. Through an AMA session, your business can provide insights, expertise, and interact directly with potential customers. OptWizard SEO can guide you through the process of hosting an engaging AMA session, helping you establish authority and generate buzz around your brand.
Strategic Content Promotion
While Reddit values genuine contributions, strategic content promotion can make a significant impact on your brand's visibility. OptWizard SEO can collaborate with you to develop effective content promotion strategies, ensuring your content reaches the right subreddits at the right time. By leveraging the power of Reddit's user-generated content, you can foster organic brand advocacy and generate buzz around your products or services.
Unlocking Reddit's Potential with OptWizard SEO
With Reddit's immense potential, partnering with a seasoned SEO expert like OptWizard SEO is crucial in maximizing your brand's success on the platform. Our tailored strategies and comprehensive understanding of Reddit's intricacies can help your business stand out from the competition and connect with your target audience efficiently.
Reddit Account Management
OptWizard SEO offers professional Reddit account management services that include creating and optimizing your brand's Reddit presence. We will strategically engage with relevant communities, curate and share compelling content, and actively participate in discussions to ensure your brand receives the visibility it deserves.
Content Creation and Promotion
Our experienced copywriting team will work closely with you to develop engaging content ideas specifically for Reddit. From articles and guides to visuals and videos, we will create content that captures the interest of Reddit's community and drives meaningful interactions. Additionally, we will employ strategic content promotion techniques to ensure your content reaches the right audience at the right time.
Analytics and Reporting
At OptWizard SEO, we believe in data-driven decisions. Our analytics and reporting services provide comprehensive insights into your Reddit marketing campaign's performance. We will track key metrics, measure engagement levels, and provide regular reports to help you understand the impact of your Reddit strategies and make informed decisions for future success.
Conclusion
As Reddit takes center stage in the marketing world, it's essential to capitalize on its immense potential and connect with highly engaged audiences. OptWizard SEO can be your trusted partner in navigating the world of Reddit marketing, helping your brand stand out, and generating significant results. Contact us today to unlock the power of Reddit for your business!