Getting Spam Calls from Google?? How to stop those annoying SEO robocalls
Mar 4, 2021
Advertising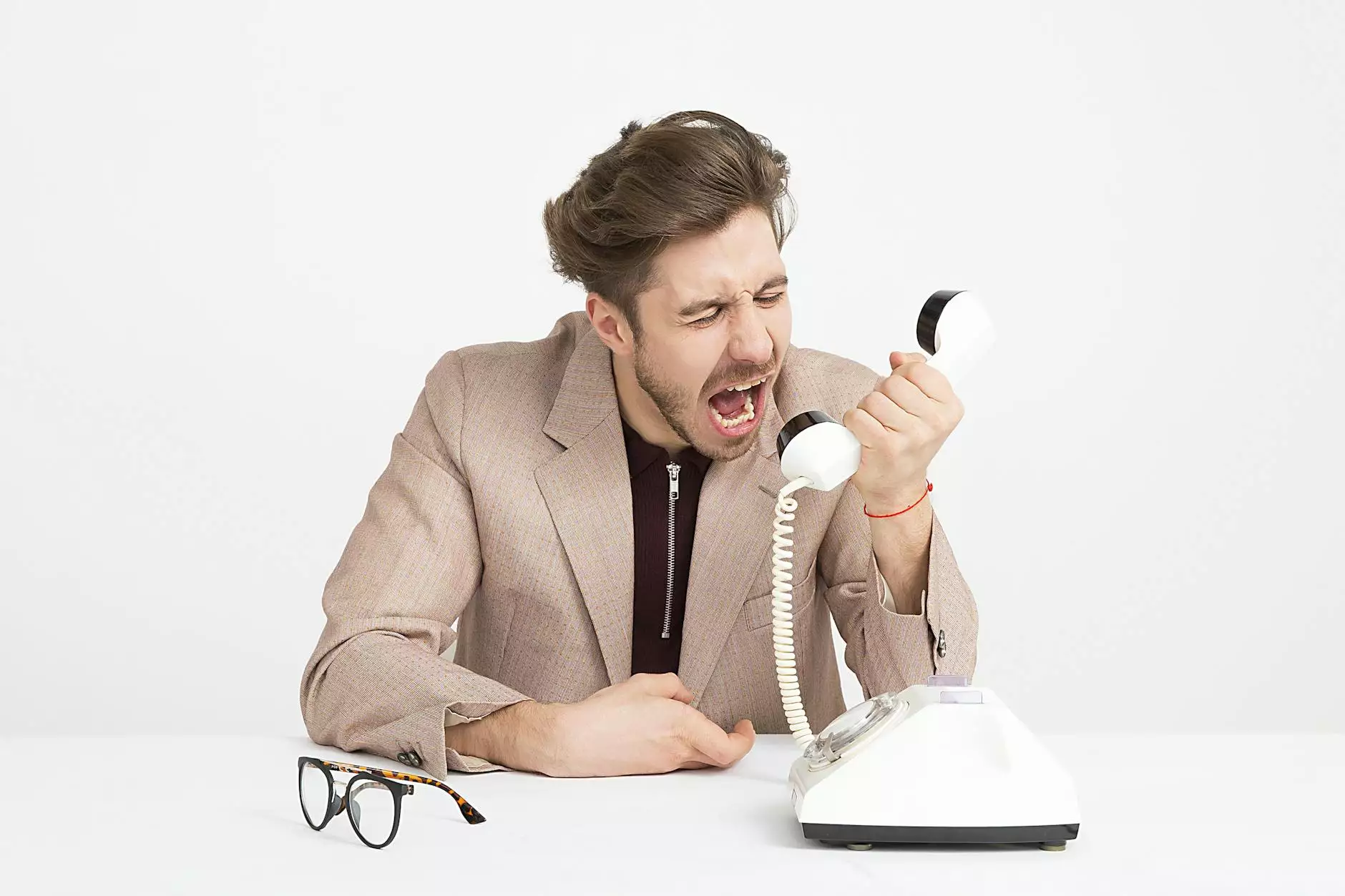 Are you tired of receiving spam calls from people claiming to be representatives from Google, offering SEO services that you didn't ask for? OptWizard SEO, a leading provider of top-notch SEO services in the Business and Consumer Services category, understands the frustration and annoyance these calls can bring. In this comprehensive guide, we will share effective strategies to stop these spam calls and protect yourself.
Understanding the Nature of SEO Robocalls
SEO robocalls are automated phone calls made to unsuspecting individuals and businesses with the intention of selling SEO services. Scammers use various tactics to deceive and mislead their targets into believing that they are affiliated with Google. These calls often make false promises, use high-pressure tactics, and exploit the lack of SEO knowledge of their victims.
Why Do You Receive SEO Robocalls?
Receiving unwanted SEO robocalls can be frustrating, but understanding their motives can help you take appropriate actions. Here are a few reasons why scammers target businesses and individuals:
Financial gain: Scammers aim to make money by selling fraudulent SEO services.
Exploiting ignorance: Many people are not familiar with SEO practices, making them vulnerable targets.
Fear and pressure: Scammers use fear-based tactics, such as threatening penalties or promising immediate SEO improvements, to entice victims into purchasing their services.
How to Protect Yourself
Fortunately, there are several steps you can take to protect yourself from these annoying SEO robocalls:
1. Register Your Number on the National Do Not Call Registry
The National Do Not Call Registry is a free service provided by the Federal Trade Commission (FTC) in the United States. By registering your number, you can reduce the number of unwanted telemarketing calls, including SEO robocalls. Visit their website and follow the simple registration process to add your number to the registry.
2. Avoid Sharing Your Number Indiscriminately
Be cautious about providing your phone number online, especially on public platforms or websites without proper security measures. Scammers often scrape websites to collect phone numbers for their spam call lists. Minimizing the exposure of your phone number can help reduce the chances of receiving unwanted calls.
3. Educate Yourself About SEO
Knowledge is power when it comes to protecting yourself from SEO robocalls. Educate yourself about the basics of SEO and be aware of common tactics scammers use. By understanding legitimate SEO practices, you can easily identify fraudulent claims and avoid falling into their traps.
4. Use Call Blocking Apps or Services
There are numerous call-blocking apps and services available that can help filter out unwanted calls, including SEO robocalls. Research and choose a reputable app or service that suits your needs. These tools often block known spam numbers and provide caller ID information to help you make informed decisions when answering calls.
5. Report Suspicious Calls
If you receive a suspicious SEO robocall, take the time to report it. Reporting these calls helps authorities in their efforts to identify and crack down on scammers. You can report unwanted calls to the FTC, your local law enforcement agency, and your phone carrier. Help protect others from falling victim to these scams.
6. Work with a Trusted SEO Provider
By partnering with a reputable SEO provider like OptWizard SEO, you can safeguard yourself from the annoyance of SEO robocalls. OptWizard SEO offers reliable and ethical SEO services, ensuring that you will only receive legitimate and personalized solutions tailored to your business needs. With our expertise, you can establish a strong online presence without having to worry about deceptive calls.
Conclusion
Spam calls claiming to be from Google can be incredibly irritating, but with the right knowledge and precautions, you can protect yourself and your business. Implement the strategies mentioned in this guide, such as registering your number on the National Do Not Call Registry, being cautious about sharing your phone number, educating yourself about SEO, using call-blocking apps, reporting suspicious calls, and partnering with a trusted SEO provider like OptWizard SEO. Take control and stop those annoying SEO robocalls for good!