Why Is Facebook Advertising So Important To Social Media Marketing
Jan 14, 2022
Advertising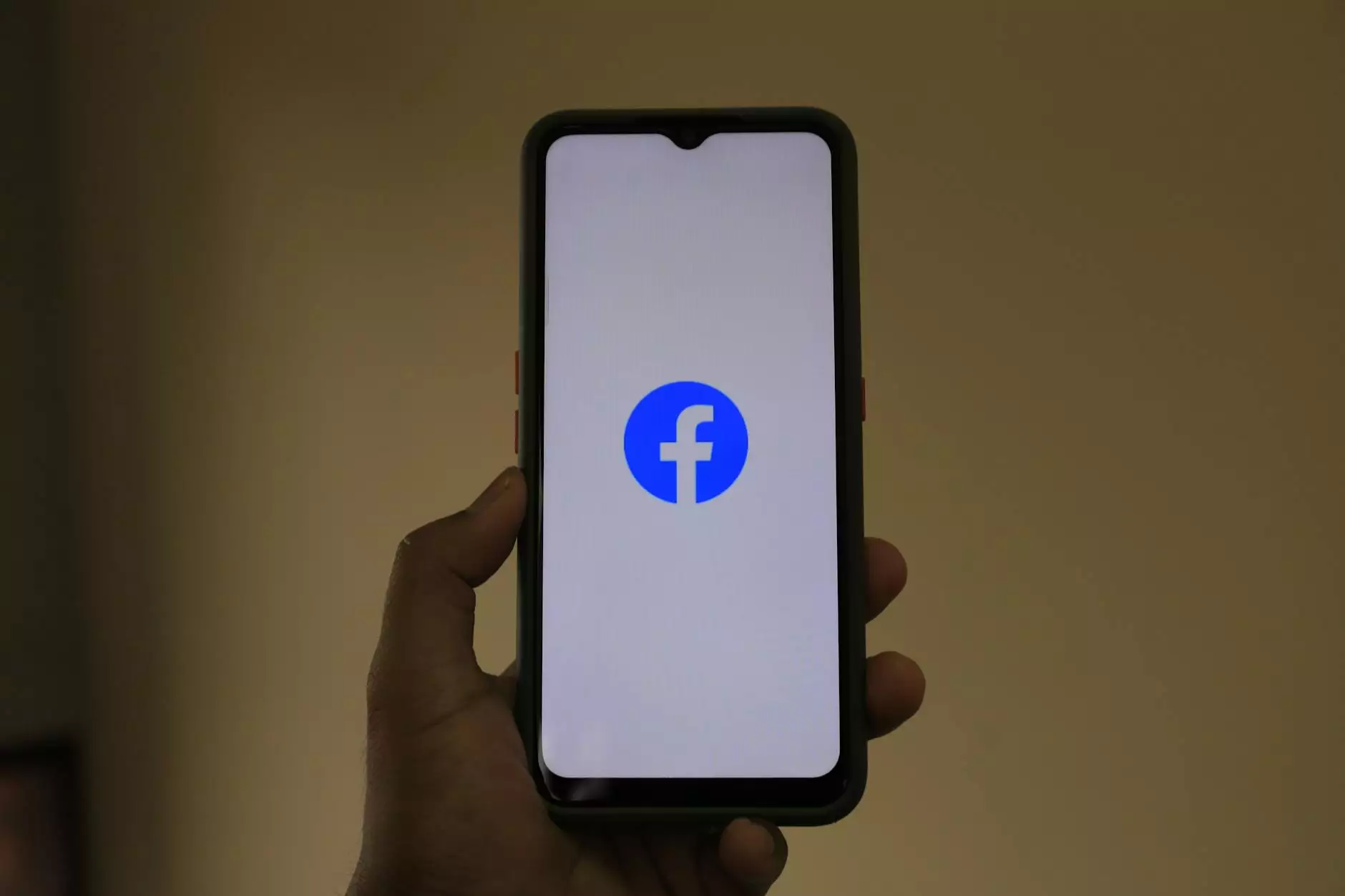 The Power of Facebook Advertising for Businesses
In today's digital landscape, social media marketing plays a pivotal role in the success of businesses. As the world's largest social media platform, Facebook offers unparalleled opportunities for businesses to reach their target audience efficiently and effectively. At OptWizard SEO, we understand the importance of leveraging Facebook advertising to enhance your social media marketing efforts and drive tangible results.
Unrivaled Reach and Targeting Capabilities
One of the primary reasons why Facebook advertising is so important to social media marketing is its unrivaled reach and targeting capabilities. With over 2.8 billion monthly active users, Facebook provides an extensive audience base to connect with. Through advanced targeting options, businesses can refine their ad campaigns to reach specific demographics, interests, behaviors, and locations.
Increasing Brand Awareness and Visibility
Facebook advertising serves as a powerful tool for increasing brand awareness and visibility. By showcasing your products or services to a highly targeted audience, you can create brand recognition and establish a strong online presence. Facebook allows businesses to display captivating visuals and engaging content, capturing users' attention and fostering brand recall.
Driving Qualified Traffic to Your Website
As a business, driving qualified traffic to your website is crucial for generating leads and conversions. Facebook advertising enables you to direct users to your website through strategically placed ads. By optimizing your ad campaigns and employing compelling call-to-actions, you can encourage users to visit your website, explore your offerings, and potentially make a purchase.
Engaging and Building Relationships with Your Audience
Facebook advertising facilitates engagement and relationship-building with your target audience. Through interactive ad formats such as polls, quizzes, and contests, you can captivate users and encourage them to actively participate. By nurturing these relationships, you can foster brand loyalty, generate positive word-of-mouth, and attract repeat customers.
The Versatility of Facebook Advertising
Another reason why Facebook advertising is so important to social media marketing is its versatility. Facebook offers a wide array of ad formats, allowing businesses to choose the most suitable option for their marketing goals and target audience.
Carousel Ads
Carousel ads provide an interactive and visually appealing way to showcase multiple products or features within a single ad. By leveraging carousel ads, businesses can effectively communicate a broader range of offerings and attract users' attention.
Video Ads
Video ads on Facebook have gained immense popularity due to their ability to convey compelling stories and create an emotional connection with the audience. Businesses can utilize video ads to engage users and leave a lasting impression, leading to increased brand affinity and conversions.
Lead Generation Ads
Lead generation ads allow businesses to collect valuable customer information, such as email addresses, directly through Facebook. This seamless integration simplifies the lead generation process and enables businesses to nurture prospects effectively.
Dynamic Ads
Dynamic ads automatically promote personalized product recommendations to users based on their browsing behavior. By leveraging dynamic ads, businesses can deliver tailored content to potential customers, enhancing the chances of conversion.
OptWizard SEO: Your Partner in Facebook Advertising Success
At OptWizard SEO, we specialize in providing high-end SEO services that encompass Facebook advertising strategies. Our team of experts excels in harnessing the power of Facebook advertising to enhance your social media marketing campaigns and drive measurable results.
Customized Facebook Advertising Strategies
We understand that each business has unique objectives, target audience, and budget. That's why we develop customized Facebook advertising strategies tailored to your specific needs. By analyzing your business landscape and competitive environment, we devise comprehensive campaigns that maximize your return on investment.
Continuous Optimization and Monitoring
Successful Facebook advertising requires continuous optimization and monitoring. Our team at OptWizard SEO constantly tracks the performance of your ad campaigns, making data-driven adjustments to optimize results. We utilize cutting-edge analytics tools to measure key metrics, identify trends, and refine the targeting to ensure your ads reach the right audience.
Creative Ad Design and Copywriting
In a highly competitive digital landscape, compelling ad design and captivating copy are paramount to success. OptWizard SEO boasts a team of highly proficient copywriters and designers who specialize in creating visually stunning and persuasive ads. We ensure your ads effectively communicate your brand message and entice users to take action.
Transparent Reporting and Client Support
We believe in complete transparency with our clients. Our comprehensive reporting systems provide detailed insights into the performance of your Facebook ad campaigns. We provide regular updates, in-depth analysis, and actionable recommendations. Additionally, our dedicated client support team is always available to address your queries and provide assistance.
Stay Ahead with OptWizard SEO
As the digital landscape continues to evolve, Facebook advertising remains a critical component of successful social media marketing strategies. By partnering with OptWizard SEO, you can leverage our expertise and stay ahead of the competition. Contact us today to unlock the immense potential of Facebook advertising for your business.
Sources:
https://www.facebook.com/business/ads
https://www.socialmediaexaminer.com/facebook-ads-strategy-tips-for-successful-ads/